At the beginning of February, this little gray mouse came to my mind, his Chinese name is "宅小灰" and his English name is "Little Gray", Little Gray is very good at staying at home, he is timid

and 

adorkable, he loves life, sometimes lazy. During coronavirus, he tried his best staying at home, live a fulfilling life. I hope this Little Gray Sticker Set could accompany everyone through the coronavirus time. Let's take a look at how Little Gray spend his day!
​​​​​​​

2月初的某一天,我的脑洞里跑出了这只叫做宅小灰的资深小宅鼠,它胆小又呆萌,热爱生活,偶尔懒惰,在疫情蔓延的日子里,努力地呆在家中,过着充实的宅生活~希望宅小灰能陪大家度过宅家战疫情的日子,也希望大家都可以早日摘下口罩!出去丸!下面就来看看这只小可爱的一天吧~
Every morning, 5 (more minutes' sleep, please ~
Don't read the news in the morning, you may feel sad about the day~
Little Gray begins to miss his friends, he's curious about what they are doing.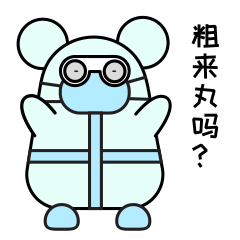 Well-wrapped, Little Gray really wants to hang out!
Little Gray stocks up many masks, sends out to his friends~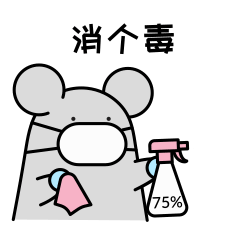 Use the 
alcohol spray, the coronavirus can't hide!
No one to be near, Little Gray also enjoys being alone.
Keep fit is also important, Little Gray needs to boost immunity!
Being at home is really Boring sometimes, however Little Gray keeps smiling.
Though Little Gray can't date his girl friend, he tried to express his love in another way.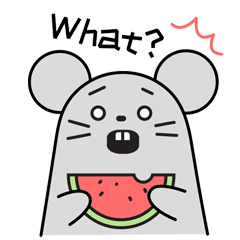 Sometimes, Little Gray can't believe what is happening. 
Then Little Gray begins to think about life...
Such kind of life often makes Little Gray feel tired...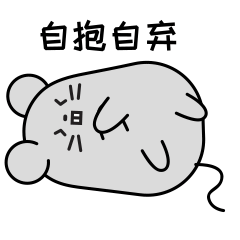 Little Gray wants to give himself a very big hug~
Cry is a good choice if you are really sad!
You know, you will feel healed by great food.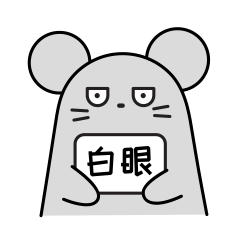 Roll his eyes at his life, Little Gray can do that!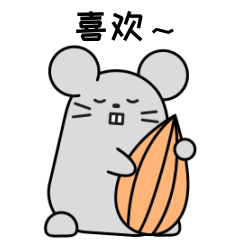 Little Gray still loves his life very much, because of the lovely things and cute friends~
然后发现自己还是热爱生活,因为还有好多喜欢的事物,好多喜欢的人~
Hmm...Maybe that's life...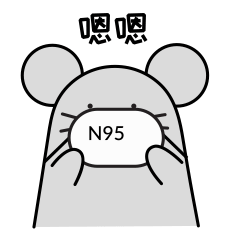 Yoga before sleep, Little Gray wants to have a good dream~ 
Time to say Good Night! Beauty Sleep is also important!
Wow, I'm so happy that I use my sticker set to tell you a story!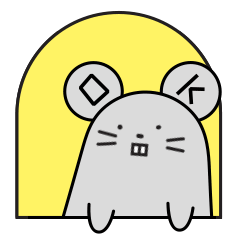 You can find Little Gray Sticker set by searching"宅小灰" in the Wechat Sticker Store!